Emmanuel Macron vows to avoid 'the mistake Hillary Clinton made'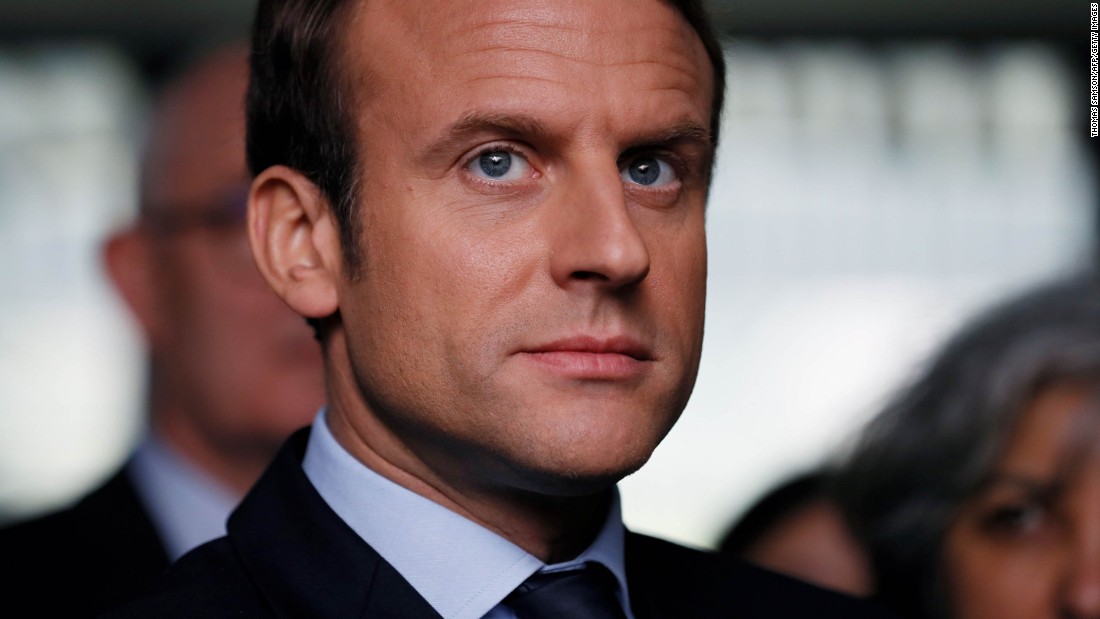 (CNN)The man who's hoping to become France's next president says he's not assuming he has the win in the bag.
"That was almost certainly the mistake Hillary Clinton made," Emmanuel Macron told CNN's Melissa Bell on Thursday. "I'm absolutely not playing that game. Right from the first day, that hasn't been the way I defended myself or how I fought."
The 39-year-old, who's never held elected office, won the most votes in the election's first round this week. He'll face Marine Le Pen, France's far-right leader, in a runoff on May 7.
With less than two weeks to go, Macron is hitting the campaign trail hard.
In an interview that aired on French national channel TF1, the civil servant — who became a millionaire investment banker and eventually a government minister — bristled at the notion that he's a candidate for France's elite.
"I am not the candidate for a little group or a kind of nomenclature. I am going to protect the middle classes and the most vulnerable in France," he said. "I have a policy for education, for labor. That is what is specific about my project. My project speaks to the whole of France, the entirety of the country, the towns and the countryside, the farmers and the industrialists, the workers and the entrepreneurs."
He also made a point of differentiating himself from Le Pen, who's rallied supporters with an anti-European Union message.
"I will not be against Berlin. I am with Berlin. We have differences. We have disagreements, but I will not tell the French today that I am going to defend their interests against Berlin," he said. "Europe is a construction. Ours. We sovereignly decided to create Europe. We did it for our peace, for our prosperity, for our liberty."
Appointed to a senior role in President Francois Hollande's staff in 2012 after a successful career in the banking sector, Macron moved into the role of economy minister two years later.
He attracted support from the left and the right with promises to boost the economy and improve security.
His party, En Marche!, which was only created in September, has more than 200,000 members.
Read more: http://www.cnn.com/2017/04/27/europe/emmanuel-macron-interview/index.html