Has the presidency changed Trump?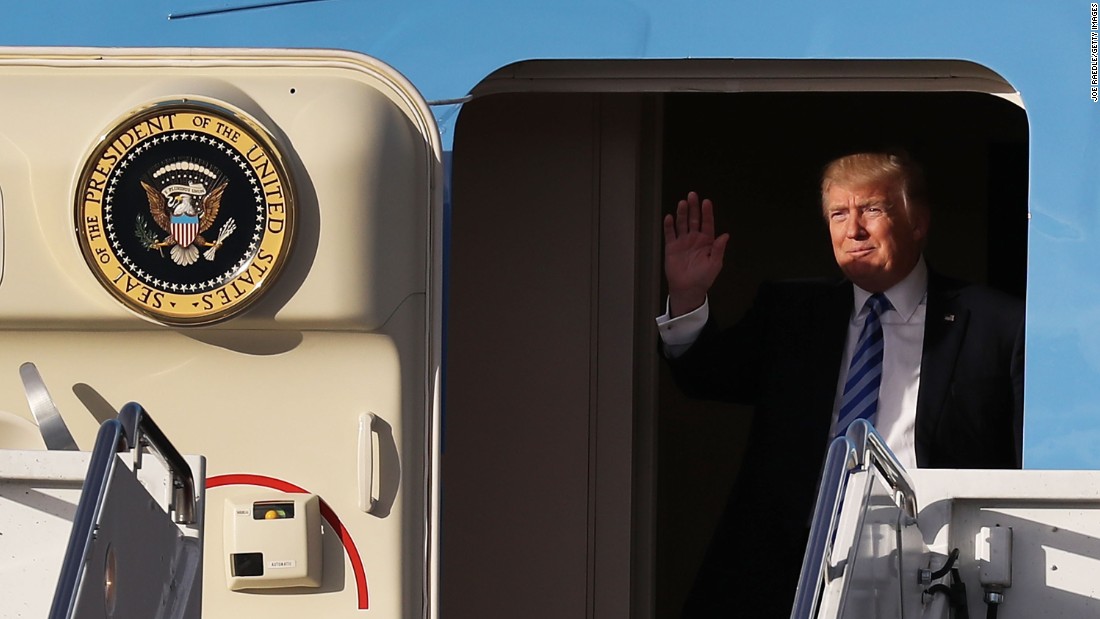 (CNN)For a man used to tracking his TV ratings — as well as his poll numbers — the measurement of President Donald Trump's first 100 days is a tougher score to reckon with.
Now he refers to it as a "ridiculous standard."
It may well be, but it's been used to measure every president since Franklin Delano Roosevelt — and the White House knows it, as it prepares lists of accomplishments, charts and a rally to sing their own praises.
We sat down with two of the president's biographers to ask those who know Trump well about what they have watched as the 100-day marker approaches. Their responses have been lightly edited for style and clarity.
On the concept of the first 100 days:
Michael D'Antonio, author of "The Truth About Trump": He is not a man who is really willing to let other people determine the standards by which he'll be judged. He doesn't like for there to be an umpire calling balls and strikes. This is why he doesn't like the press. … But he is aware of what the real score is and he is aware that now we are getting to the 100-day mark that presidents have been judged by.
On whether presidency has changed Donald Trump:
D'Antonio: I didn't think the presidency had changed Donald Trump until he acted in response to the gas attack in Syria. When I saw him do that, I realized that he might have been acting out of a certain sense of moral outrage. I think that is something new for Donald Trump. In the past, his outrages had been personal …
Timothy O'Brien, author of "Trump Nation": We're really early on in this. … I don't think someone who is about to turn 71 years old and has been the same person since he was 4 years old is going to get changed overnight by the presidency.
On the role of Trump's daughter Ivanka and son-in-law Jared Kushner:
D'Antonio: Loyalty is the first priority. And [Donald Trump] knows that in the case of Jared Kushner and Ivanka Trump that he has two advisers for whom there is no other priority but the success of this presidency. Others may have ambitions for themselves and ambitions in the future. But Trump can count on Jared and Ivanka serving him in the way that he prefers and putting his presidency first.
O'Brien: At the end of the day, he'll always come back to family. It's true of his business life. That's how the Trump organization was run — it was a little boutique business, populated with family members or quasi-family members. And he's trying to replicate that in the White House… He just doesn't trust people.
On whether Donald Trump is happy — or lonely — in the White House:
D'Antonio: I don't see much evidence that he is happy in the Oval Office. Where he does seem happy is at Mar-a-Lago. When you see the images of him in his home environment — and he really is a homebody — he's relaxed, he's smiling, he seems at ease. I still don't think that he is comfortable sitting at that desk in the most awesome office on Earth making these decisions and dealing with the pressure that comes with actually being the president of the United States.
O'Brien: I don't think he's ever been authentically happy at all. … I think when he's in his element, with an audience giving him unbroken attention, he is a very happy man. The problem is that he needs undivided attention every hour of the day and I don't think he's someone who does well on his own. I think the White House can be a big lonely place.
D'Antonio: This is why he would have Ted Nugent and Sarah Palin to the White House for dinner. This is a way for him of dealing with the boredom and the isolation of being alone in the White House by himself in the evenings. So I do think he's lonely. I don't know that there's a cure for it, other than what he is trying to do now, which to connect with his home base in Mar-a-Lago whenever he can.
On whether the presidency has humbled him:
D'Antonio: I do think he's understanding now that he needs friends, he needs allies, he needs the world to be on his side as often as possible. So, yes, I think the office is humbling him a bit and it may have been the only responsibility on Earth that would ever visit humility upon Donald Trump.
O'Brien: I don't think anything will ever humble Donald Trump.
Read more: http://www.cnn.com/2017/04/25/politics/trump-presidency-change/index.html