Megyn Kelly's Alex Jones Interview Had Lower Ratings Than A Game-Show Rerun
After days of intense debate over Megyn Kellys interview with far-right conspiracy theorist Alex Jones,Sunday nights rerun of Americas Funniest Home Videos appeared to have picked up more viewers than the controversial segment, an analysis found.
In the end, the fierce dispute over whether Kelly should have given air time to Jones seems to have garnered a lot more attention than her interview with him.
With 3.5 million viewers, this weeks airing of Sunday Night with Megyn Kelly came in last place among the four major networks during the coveted 7 p.m. time slot, according to Nielsen Media Research.
Kellys show was not only beaten out by an ABC rerun of Americas Funniest Home Videos that attracted 3.7 million viewers, but also by a CBS rerun of 60 Minutes watched by 5.3 million viewers, and Foxs U.S. Golf Open Championship coverage that received 6.1 million viewers.
In the sought-after 18-49 age demographic, Kellys interview tied with CBS for a 0.5 rating, which means that 0.5 percent of those participating in the ratings service watched the show. It lost, however,to ABCs 0.7 and Foxs 1.4 ratings.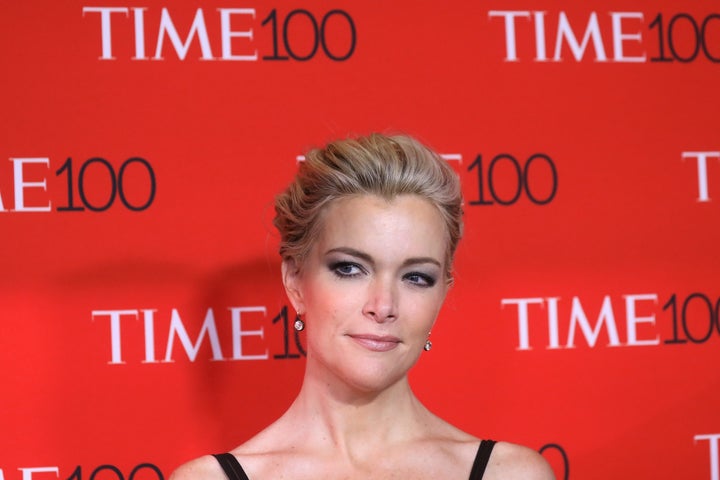 Its a major ratings flop for the network and a surprise after the buildup to the interview raised expectations it would attract a wide audience.
News of Kellys interview with Jones sparked fierce condemnation and even calls for a boycott from critics who feared the publicity would expose him and his viewpoints toa mainstream audience.
The controversy surrounding the Jones interview cost Kelly a gig hosting a fundraising event put on by an anti-gun-violence group founded by parents of children killed in the Sandy Hook massacre.
The NBC affiliate in Connecticut, where the Sandy Hook shooting happened, chose not to air the interview, putting a small dent in Kellys ratings.The affiliate came to the decision after it listened intently to Sandy Hook parents [and] considered the deep emotions from the wounds of that day that have yet to heal, according to an internal memo.The station instead aired episodes of George to the Rescue, a show in which host George Oliphant helps families in need with home makeovers.
Some advertisers had pulled their commercials from the show as well. JPMorgan Chase chief marketing officer Kristin Lemkau tweeted that she was repulsed that [Kelly]would give a second of airtime to someone who says Sandy Hook and Aurora are hoaxes.Sources familiar with the situation confirmed to The Wall Street Journal that the company asked to have all its ads on the show removed until after the interview aired.
Variety noted that Kellys program ran with fewer than the usual amount of commercials that typically accompany a first-run program, and that three of the ad breaks led with public-service announcements, which usually run in less desirable ad inventory.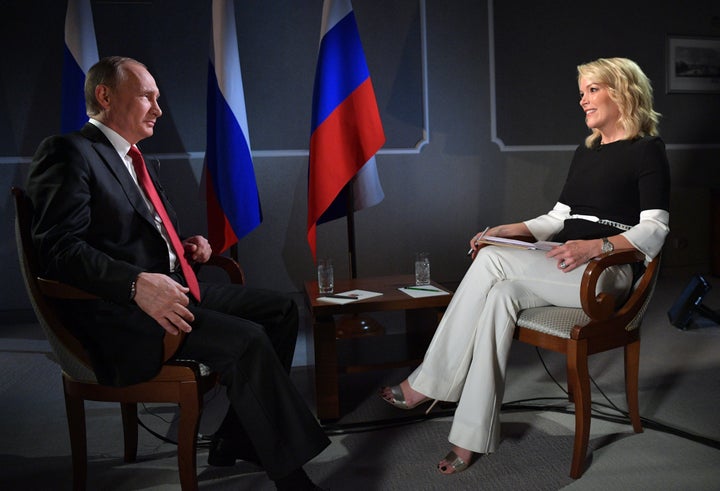 Sunday Night with Megyn Kelly premiered just this month. The first installment of the show, an interview with Russian leader Vladimir Putin on June 4,drew 6.1 million viewers, though even that lagged behind the 60 Minutes airing that night. Kelly drew widespread condemnation for failing to press the Russian strongman. Kellys second interview, with sportscaster Erin Andrews, drew in 3.6 million viewers.
The controversy and ratings may not bode well for Kelly, who skyrocketed to media stardom throughout the 2016 election during her tenure as a Fox News host as she weathered personal attacks from then-GOP candidate Trump.
Throughout her career at Fox News, Kelly at times echoed the cable networks right-wing worldview. She came under fire for herobsessive focus on the fringe New Black Panther Party in 2010, and again in 2013 after asserting that Jesus and Santa Claus were white.
While she became known for straying from Fox News more partisan coverage and appears to be trying to reinvent herself on NBC for a broader audience, her new networks viewers may still perceive her as a Fox News personality.
Kelly will get a chance to try to convince viewers again next Sunday, when she interviewsHillbilly Elegy author J.D. Vance.
This article has been updated to include possible factors that contributed to the low ratings.
Read more: http://www.huffingtonpost.com/entry/megyn-kelly-alex-jones-ratings_us_59481beee4b0cddbb008a583