Questionnaire's answers shed light on FBI nominee Chris Wray's resume, priorities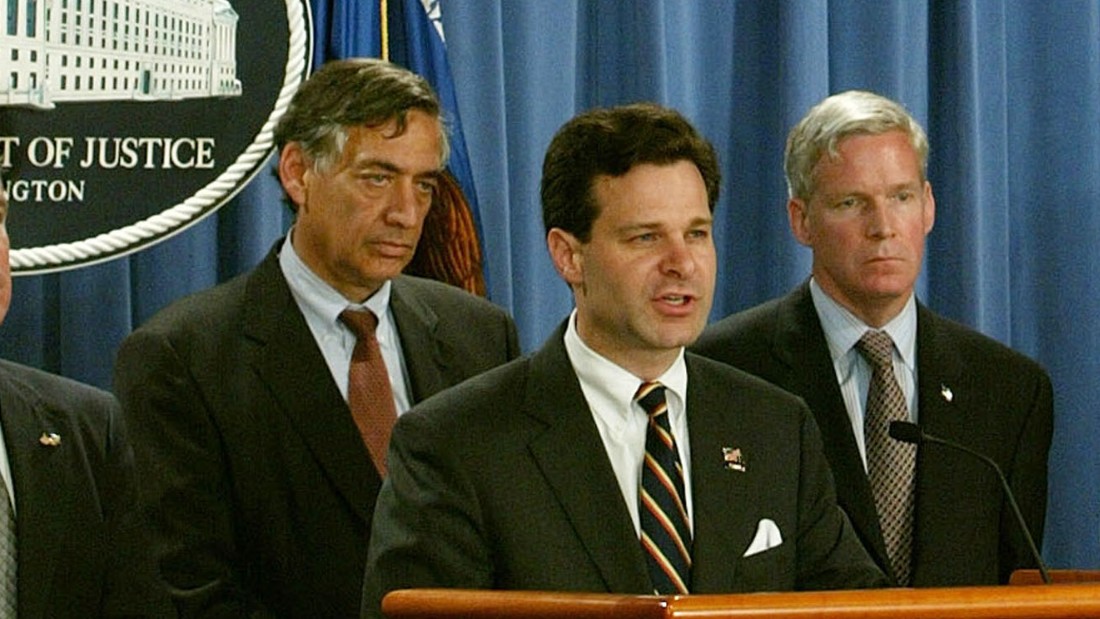 Washington (CNN)Answers to a questionnaire posted online by the Senate judiciary committee highlight the experience of the nominee to be the next FBI director, Christopher Wray, and the areas of his resume that he might emphasize at his confirmation hearing before the congressional panel next week.
The comprehensive, 68-page document is one of the hurdles Wray faces as he seeks to fill the role at the top of the nation's premier law enforcement agency, after the
abrupt firing of James Comey
in May by President Donald Trump.
Posted late last month, the questionnaire is largely biographical and short on controversy. Wray walks committee members through his years in the legal world, from white-collar criminal matters in the private sector, to issues of national security as a Justice Department leader.
"As the head of the nation's largest federal prosecutor's office, I led and managed over 400 prosecutors and over 900 total employees in nearly all areas of federal criminal law," Wray wrote, about his years as an assistant attorney general, heading the DOJ's criminal division. "Our highest priority was protecting America from the threat of terrorism and strengthening our national security. Leadership of the counterterrorism and counterespionage sections consumed the greatest portion of my time and attention during that period."
If confirmed, Wray will take over an FBI under intense scrutiny for some of its high-profile past investigations, like the probe into Russian meddling in the election that Trump said factored into his decision to fire Comey.
Asked to describe the "most significant legal activities you have pursued," Wray highlights terror cases from his time at Justice, including the conviction of al Qaeda operative Zacarias Moussaoui, widely referenced as the 20th hijacker in the 9/11 terror attacks.
He also lists among the "most significant litigated matters which you personally handled" several cases tried as an assistant US attorney for the Northern District of Georgia, including a trial he lead alongside embattled former Acting Attorney General
Sally Yates
, then also an assistant US attorney.
After leaving the DOJ in 2005, Wray returned to private practice at his old law firm, King & Spalding, in Atlanta, where he led "investigation matters on behalf of companies, boards and individuals," he wrote in the questionnaire. It was there that he counseled New Jersey Gov. Chris Christie throughout the Bridgegate scandal, and banking giant Credit Suisse to a half-billion-dollar settlement after charges that it was conducting business with clients from Iran and other US-sanctioned countries.
Despite accusations from the White House of a bureau in disarray, the current head of the FBI said last month that its thousands of agents continue at full speed without disorder, and are preparing for the arrival of a new leader.
"As you know, the FBI is in a time of transition and it has not been easy on any of us. … It is not my opinion that the FBI was in a state of disarray," Acting FBI Director Andrew McCabe told a House committee. "It's been my challenge to keep folks focused on the mission during this time of transition and to prepare the ground for the new director whenever he or she gets there."
In the lead-up to his nomination hearing Wednesday morning, Wray will have spoken with lawmakers on both sides of the aisle to underscore his C.V. and temper any concerns.
He does have reason to rest a little easy before the public grilling session: according to the questionnaire, Wray has once argued before the Supreme Court and testified in front of the same Senate judiciary committee four times previously.
After a meeting with Wray late last month in his Senate office, committee Chairman Chuck Grassley said he hoped to have the confirmation complete before an August recess.
Read more: http://www.cnn.com/2017/07/07/politics/chris-wray-fbi-senate-questionnaire/index.html