Venezuela anti-government protesters paralyse major roads as more die
Turmoil has been caused by food shortages, rising unemployment and anger at presidents authoritarian restrictions on elections and democratic institutions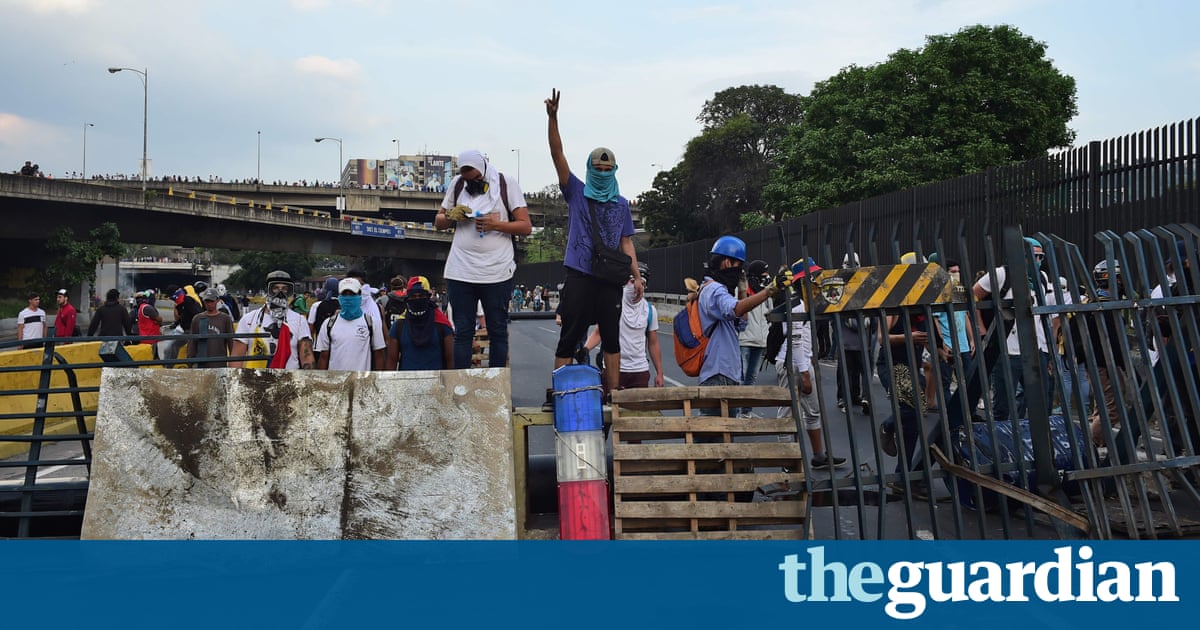 Venezuelas major transport arteries juddered to a halt on Monday as opposition protestors blocked major roads and staged sit-ins across the country.
Tens of thousands of people joined the latest protests, which follow a month of anti-government demonstrations, political clashes and looting that have left at least 22 people dead.
Four people were reported to have been killed, including two in the Andean state of Mrida, and two in the western Barinas state.
The turmoil which is the bloodiest since 2014 has been caused by worsening food shortages, rising unemployment and anger at president Nicols Maduros increasingly authoritarian restrictions on elections and democratic institutions.
In Caracas, large crowds blocked the Francisco Fajardo freeway, the largest in the capital. Some waved up-turned Venezuelan flags, a nautical signal of distress.
I came because I want to see the end to this embarrassment of a government before I leave this world, said 90-year-old Elba Prez, who had walked more than two kilometres alongside her husband to join protesters. I am quite old so I hope they hurry up.
In Puerto Ordaz, a city in eastern Venezuela that was once a bastion of government support, protesters also blocked several of the citys main avenues.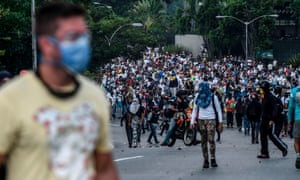 Read more: https://www.theguardian.com/world/2017/apr/24/venezuela-protests-roads-blocked-nicolas-maduro