Why the Chinese didnt fall for Weetabixs soggy serving of mush
The unchallenging cereal biscuit has failed to find favour in the far east it couldnt compete with the pork buns. However, it still has fans around the world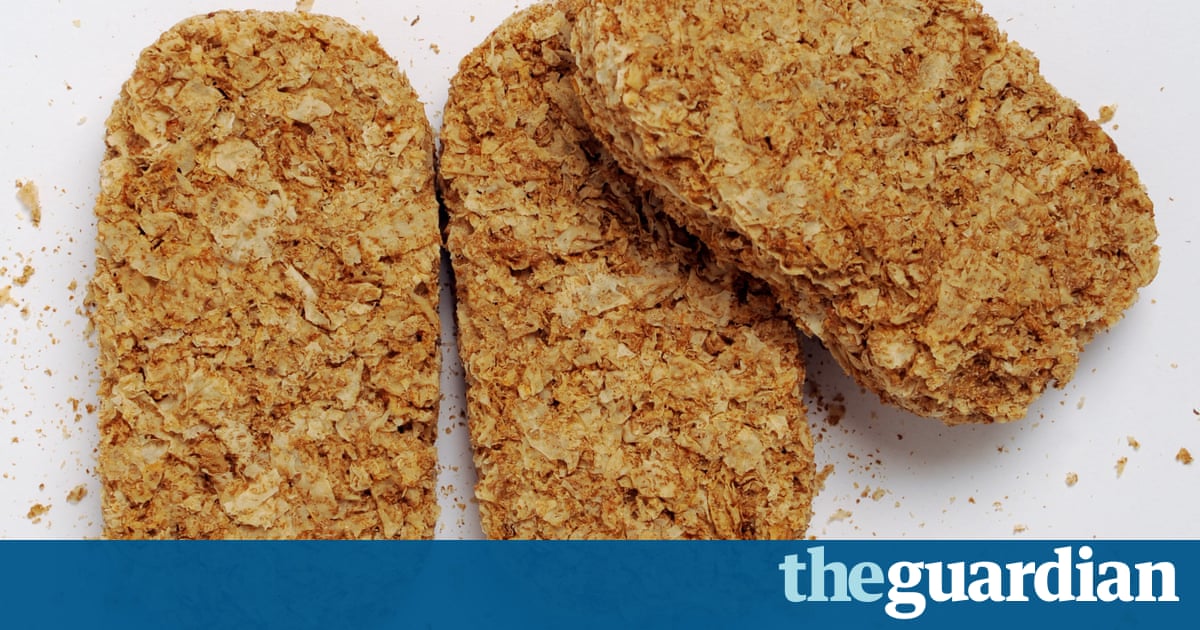 However much affection you feel for Weetabix, a product that, for me, will for ever be associated with the rough scrape of the loving maternal handkerchief, its not hard to understand why it has failed to win over those with no such fond childhood memories. The cereals Chinese owner, Bright Foods which bought the brand in 2012 believing that the worlds most populous country was on the brink of a Damascene conversion in the breakfast department has sold it to US giant Post Holdings after failing to win over consumers. Frankly, its little wonder if I could walk out of my front door and find stalls selling fluffy barbecue pork buns, spicy hand-pulled noodles or crispy spring onion pancakes, I wouldnt much fancy an unseasoned lump of compressed grass either.
Perhaps if Chinese customers had benefited from the recent serving suggestion on British packaging, encouraging consumers to put a Midlands spin on US favourite eggs benedict by switching a muffin for our nutritious Weetabix, things might have been different. Although, as one of the few people to have tried a desiccated wheat biscuit topped with ham, poached eggs and hollandaise sauce, I doubt it.
Somewhat surprisingly, for aproduct without much discernible flavour, Weetabix is sold in more than 80 countries around the world, although the UK accounts for 70% of sales. The company has joint ventures in South Africa and Kenya (where it boasts the distinction of being east Africas leading breakfast cereal), and amanufacturing plant in Ontario to supply the North American market. Although some US consumers, reared on the obvious charms of Froot Loops and Capn Crunch, express puzzlement at this entirely unappealing mush from across the pond, others laud the biscuits as avehicle for maple syrup or peanut butter and jelly, while in Australia (where Weetabix was invented nearly a century ago), theyre given a local flavour with the addition of Vegemite.
No wonder the UK which still appreciates the attractions of a gloriously bland, comfortingly soggy serving of utterly unchallenging mush remains its biggest market. Anation requires a certain sort of mild-mannered temperament to start the day on a dish so inoffensive in both texture and flavour that its classic weaning fodder, and, frankly, not everyone has it.
Which is not to say that Weetabix has nothing going for it beyond being suitable fare for the toothless at either end of the age scale. In comparison with many upstarts in the cereal aisle, its low in sugar, high in fibre and has a refreshingly short list of ingredients, at the top of which is British wheat grown, in fact, within 50 miles of its Northamptonshire mill. So, although it may not be able to compete in a market where breakfast tastes run more to the hot and savoury than the cold and well, lets say neutral, its failure to break China is unlikely to make us love it any less. Just hold the hollandaise.
Read more: https://www.theguardian.com/lifeandstyle/shortcuts/2017/apr/18/why-the-chinese-didnt-fall-for-weetabixs-soggy-serving-of-mush